OEM Design
OEM Designed sensors
Custom designed sensors for Original Equipment Manufacturers.

The core activity of Eltex of Sweden is to develop yarn break sensors and tension monitors in cooperation with our OEM – customers. A close cooperation between us and the machine makers is essential for our business. This is what has given us the market leading position we have today. We combine our knowledge of yarn break detection and tension monitoring with the machine makers know-how. This ensures our sensors have the highest performance and quality.
Other applications
Eltex sensors for any kind of textile machines.

Eltex Yarn and Thread Break Sensors can be used on virtuallay any kind of textile machine. They are a reliable and durable solution for detecting breaks. Our complete line of sensors are simple-to-use, robust, and insensitive to dust and dirt. They can be used with all types of yarn and yarn counts. Depending on the type of sensor, it can be connected directly to a PLC, Eltex Central Control Unit or to other control equipment.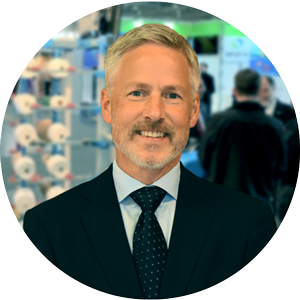 Can I help you?
Do you have a specific request or would like to know more about our sensors and the sureveil-lance system please contact me and I will sort everything out