Products
ELTEX
YARN TENSION CONTROL
In today's highly optimized textile production yarn tension has become an important parameter to consider. In the complete production chain from winding through warping and to weaving the ACT and ACT-R units make sure the process is run with a correct and constant yarn tension. This guarantees less problem in the following production steps, and an increased quality of the end product.
GRASS TUFTING
For artificial grass tufting Eltex can offer two alternatives, the EYE Compact system or the EYE system. One thing to consider before deciding which system to use is to look at the gauge of the machine. The gauge refers to the distance between the needles and is expressed in inches.
CARPET TUFTING
EYE for carpet tufting uses the EYE Compact and EYE Compact II yarn sensors. These robust sensors are constructed in metal housings and can easily be mounted and connected with modular connectors. Up to 96 sensors can be connected to the Master control unit, and with a slave unit 96 more sensors can be connected. Because of this, the EYE Compact system can meet most machine configurations.
COMPOSITES
The EYE system from Eltex is capable of monitoring both the weft yarn and chopper yarns on a multi axial warp knitting machine. It is designed to improve the efficiency and the quality and is essential to achieve a first quality product. When a new design is introduced on the machine the Eltex EYE system will learn, during fractions of a second, in which sensor position yarns are moving.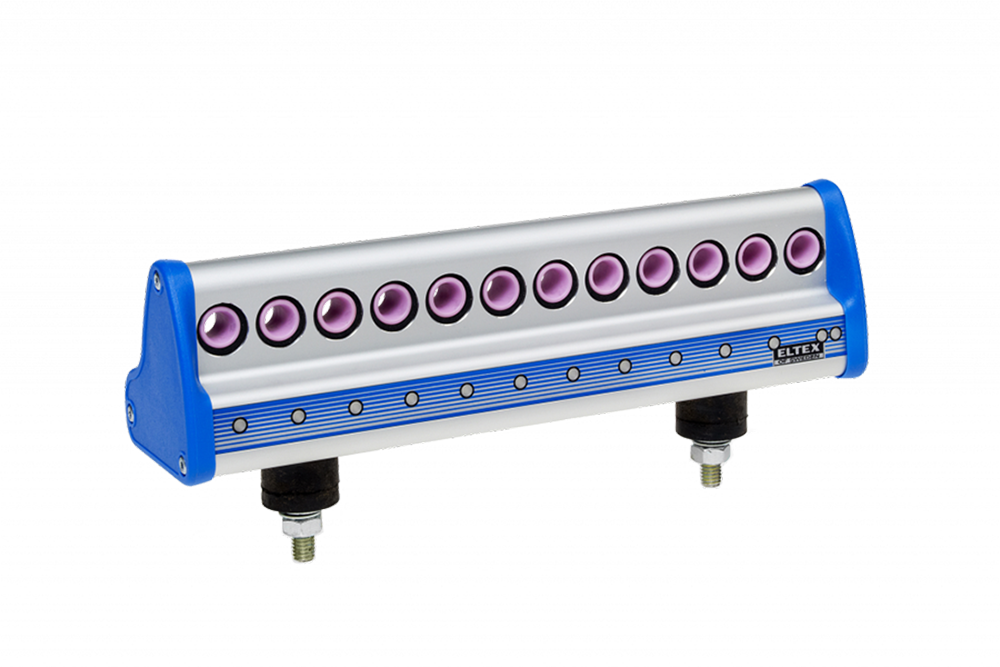 EYE is a system for yarn break detection and statistics handling on textile machines…
QUILTING
The Eltex Tension Monitor (ETM) is an on-line device for quilting machines. It monitors the thread tension on the top thread and also acts as a thread break detector. This enables the operator to keep the thread tension within the desired tension range for best operation and quality of the seam.
SEWING
Eltex thread break sensors are essential for preserving quality seams on all types of sewing machines. Eltex sensors detect the movement of the sewing thread and immediately stop the machine when a thread break occurs. The sensors are insensitive to dust and dirt and can be used with all thread counts and thread types.
WARPING & WINDING
Eltex electronic Yarn Sensor Systems for creels detect a broken yarn instantly. They accept all yarn qualities, are insensitive to dust, dirt or humidity, and are virtually maintenance free. The Eltex Yarn Break Sensors offer an inexpensive and simple solution to yarn monitoring. The sensors work on the piezoelectric principle, to detect yarn movement.
WEAVING
Eltex of Sweden is the leading manufacturer of weft break sensors for the weaving industry and has been for more than 50 years. Our extensive experience and know-how has enabled us to perfect the function and reliability of our sensors.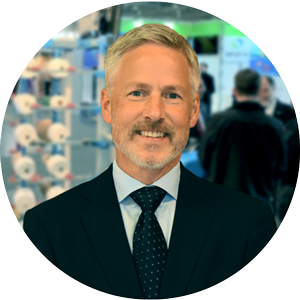 Can I help you?
Do you have a specific request or would like to know more about our sensors and the sureveil-lance system please contact me and I will sort everything out