Welcome to Eltex of Sweden!
For more than 50 years Eltex of Sweden has been the leading manufacturer of weft break sensors for the weaving industry. Since many years we have also been a trusty provider of sensors for the warping & winding industry and in recent years even the tufting industry. Our extensive experience and know-how has enabled us to perfect the function and reliability of our sensors. With our own R&D in Sweden and manufacturing on Ireland it gives us necessary control of product quality and flexibility in terms of production and logistics.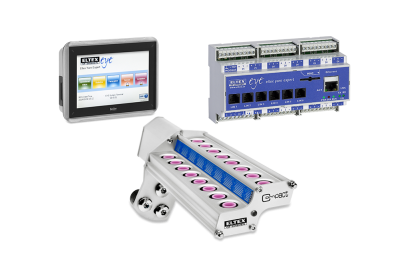 The Eltex EYE is a flexible system designed for yarn fault detection on tufting machines.
It is designed to improve quality and efficiency by reducing mending and down time.
Read more >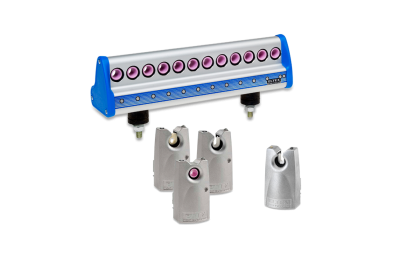 EYE – Eltex Yarn Expert is a system which can not only handle yarn break sensors but it is also prepared for yarn tension.
Read more>
The EyETM system monitors the yarn tension on all positions in real-time. A minimum and maximum allowable tension value can be set. If any yarn's tension is outside these values the operator can be warned or the machine can be stopped. The system can also be set to stop if a yarn's tension value has exceeded the warning level for a pre-set amount of time.
Eltex EyETM greatly helps increase the quality of warp beams. The result is fewer problems, not only when warping, but also in the next step when weaving or tufting. The system is suitable for applications such as warping, winding and others.