TENSION MONITORING
SEWING
SEWING
Eltex thread break sensors are essential for preserving quality seams on all types of sewing machines. Eltex sensors detect the movement of the sewing thread and immediately stop the machine when a thread break occurs. The sensors are insensitive to dust and dirt and can be used with all thread counts and thread types.
CALIBRATION
All Eltex thread tension monitors are calibrated before delivery. When we calibrate a new ETM we check that the unit is fulfilling the specification mentioned in the documentation of the ETM unit. When we re-calibrate we check that the unit is fulfilling the same specification as when it was once produced.
ETM units that are sent for recalibration / repair are calibrated at our sales / research / service office in Osby, Sweden. Please send units that needs calibration to address and give us a notice in advance to check for availability. During normal circumstances the handling time will be one working week from arrival to Eltex.
Adress for recalibration/repair:
Eltex of Sweden AB
Södra Portgatan 19
283 50 Osby, Sweden
Att: Christer Clair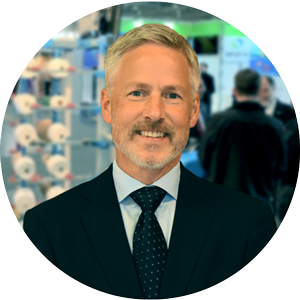 Can I help you?
Do you have a specific request or would like to know more about our sensors and the sureveil-lance system please contact me and I will sort everything out