Sewing machine model, RS422 interfaced
ETM RS422 interfaced
The Eltex Tension Monitor (ETM) is an on-line device for sewing machines and similar applications. The device monitors the thread tension and also acts as a thread break detector. It enables the operator to keep the thread tension within the desired tension range for best operation and quality of the seam.
The ETM422 communicates through an RS422 interface to a host computer. This allows the user to set limits and to watch alarms and readings on the computer display.
Features
Monitors thread tension according to limits set by the software through RS422 interface.
Programmable measuring ranges.
Programmable RS422 message with peak tension and monitor status for every stitch.
Programmable stop filter function.
Generates stop pulse when thread tension is outside the selected Stop Limits.
Separate sensor head and electronics enables fitting in tight areas.
LED indication of monitored limits and synchronization input.
Alarm message possible through RS422 line and separate optocoupler output.
Factory calibrated – no manual reset.
ESD protected inputs and outputs (optocoupler).
Technical Features
Measuring range adjusted within: 0–1200cN
Available measuring ranges:
0–128cN, 0–256cN, 0–384cN, 0–512cN, 0–640cN, 0–768cN, 0–896cN,
0–1024cN, 0–1152cN, 0–1280cN, (0–1408cN, 0–1536cN)
Stop filter: 1–15 stitches
RS422 parameters: 9600 baud, 1 start bit, 8 data bits, 1 stop bit, 1 parity bit, even parity
Supply voltage 10–38 V DC
Maximum current consumption 50 mA
Maximum start peak current 500 mA (*Note 1)
Speed range 120–10 000 RPM
Message alert pulse length Minimum 2 seconds
Cable length between sensor head end electronics box 100 mm (50–500 mm on request)
Electronic box dimensions 100 x 61 x 25 mm (width x height x depth)
Sensor head dimensions 25 x 42 x 29 mm (width x height x depth)
Message alert output Optocoupler TLP127, max. 100 mA
Synchronisation input Optocoupler TLP112, Rin 1.5 kΩ, Vin 5–35 Vdc
Working ambient temperature range 15–45°C (60–110°F)
Working ambient humidity range 0–95% RH (at 45°C) no condensation
*Note 1: At supply voltage 38 Vdc and power supply start-up time = 30 ms.
Advantages
 Improves sewing quality.
Allows you to operate with the correct thread tension.
Acts as a thread stop motion / thread break detector.
Protects against overtension.
Alerts the operator to dirt and dust in the thread tensioners.
Makes it easier for the operator to set the correct bobbin tension.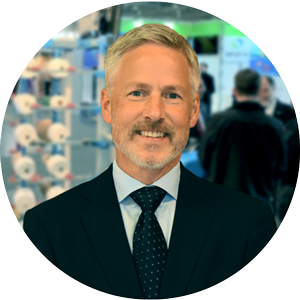 Can I help you?
Do you have a specific request or would like to know more about our sensors and the sureveil-lance system please contact me and I will sort everything out