15965
Eltex thread sensor 15965
This thread sensor is designed to monitor up to 6 sewing threads on automatic sewing machines. It checks that the thread is moving in stitches.
Both no thread movement and continuous thread movement will result in an active output, which is normally used to stop the machine. It operates on the piezoelectric principle. This working principle makes it suitable for all types of thread and is insensitive to dust, dirt and humidity variations.
This model replaces its predecessors 15961 / 15962
Features
It has the same proven function as our previous models but with an upgraded processor & firmware and an industry standard M12 connector. Please also note that the ceramic eyelets on this model are closed compared to the former models that have ceramic bars instead. This means that the eyelets on 15965 senses the threads over the whole surface of the eyelet which makes it possible to mount the sensor upside down if necessary.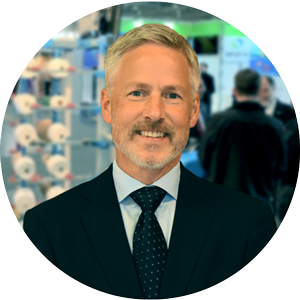 Can I help you?
Do you have a specific request or would like to know more about our sensors and the sureveil-lance system please contact me and I will sort everything out